By Nathan E. Malpass, Last updated: April 11, 2022
The iPhone 4 was released in June 2010 and is a discontinued model of Apple's popular mobile phone. It has a Gorilla Glass build on the front and a stainless steel frame. It starts with iOS version 4 and is upgradeable to iOS version 7.12. If you have it in the drawer and still want to use it for listening to music or basic tasks, you can learn how to unlock iPhone 4.
This iPhone model has been released over a decade ago, so there's a pretty big chance it doesn't support the latest applications. As such, you can still use it for alarms, listening to music, and browsing the web (which may be quite difficult).
Here, we will discuss how to unlock iPhone without a passcode through the recovery mode. In addition, we will teach you how to wipe out the passcode through a tool called iOS Unlocker. You will learn that this unlocking client can help you with the iPhone 4 and later models of the said smartphone.
Part 1. The Most Powerful Tool To Unlock iPhone 4Part 2. How To Unlock iPhone 4 Through Recovery ModePart 3. Conclusion
Part 1. The Most Powerful Tool To Unlock iPhone 4
iOS Unlocker is one of the most powerful tools you can grab today. It has multiple features allowing you to regain full control of an old iPhone or a second-hand device. It can be used to wipe out passcodes, remove Apple IDs and their associated iCloud accounts, and remove the Screen Time passcode of your iOS device. It can be used on iPod Touch, iPads, and iPhones.
With this device, you have the ability to do the following:
Control your iOS device without limitations or remote tracking from the previous owner.
You can have access to features of the Apple ID and iCloud.
You won't have to remember the old Apple ID login details.
You won't be tracked, managed, or accessed by the old Apple ID.
You cannot be remotely wiped off by the old Apple ID.
You can utilize iTunes to back up your iOS device using iCloud or your computer.
It is important to note the following when using iOS Unlocker:
The data within your iOS device will be erased when you use this tool.
The iOS will be updated to the latest version.
The device should be connected to the computer all throughout the unlocking process.
Here's how to use the tool to unlock iPhone 4 by removing its passcode:
Launch iOS Unlocker. First, you have to download the installer at FoneDog.com and install it on your computer. Once done, simply open it for use.
Choose Wipe Passcode. To remove the passcode on the iPhone 4, choose Wipe Passcode Mode.
Start The Process And Trust The Computer. After that, press the Start On your iPhone, ensure that you "Trust" the connected computer.
Confirm Device Information. Now, you can confirm the device information that is shown in the interface. To do that, press Start.
Wait For Firmware Package Download. The firmware package will be downloaded, wait for it to complete.
Unlock And Confirm. Press the Unlock button and type in "0000" without the quotes to confirm the process. By this time, the passcode of the iPhone 4 will be removed and you have unlocked it properly.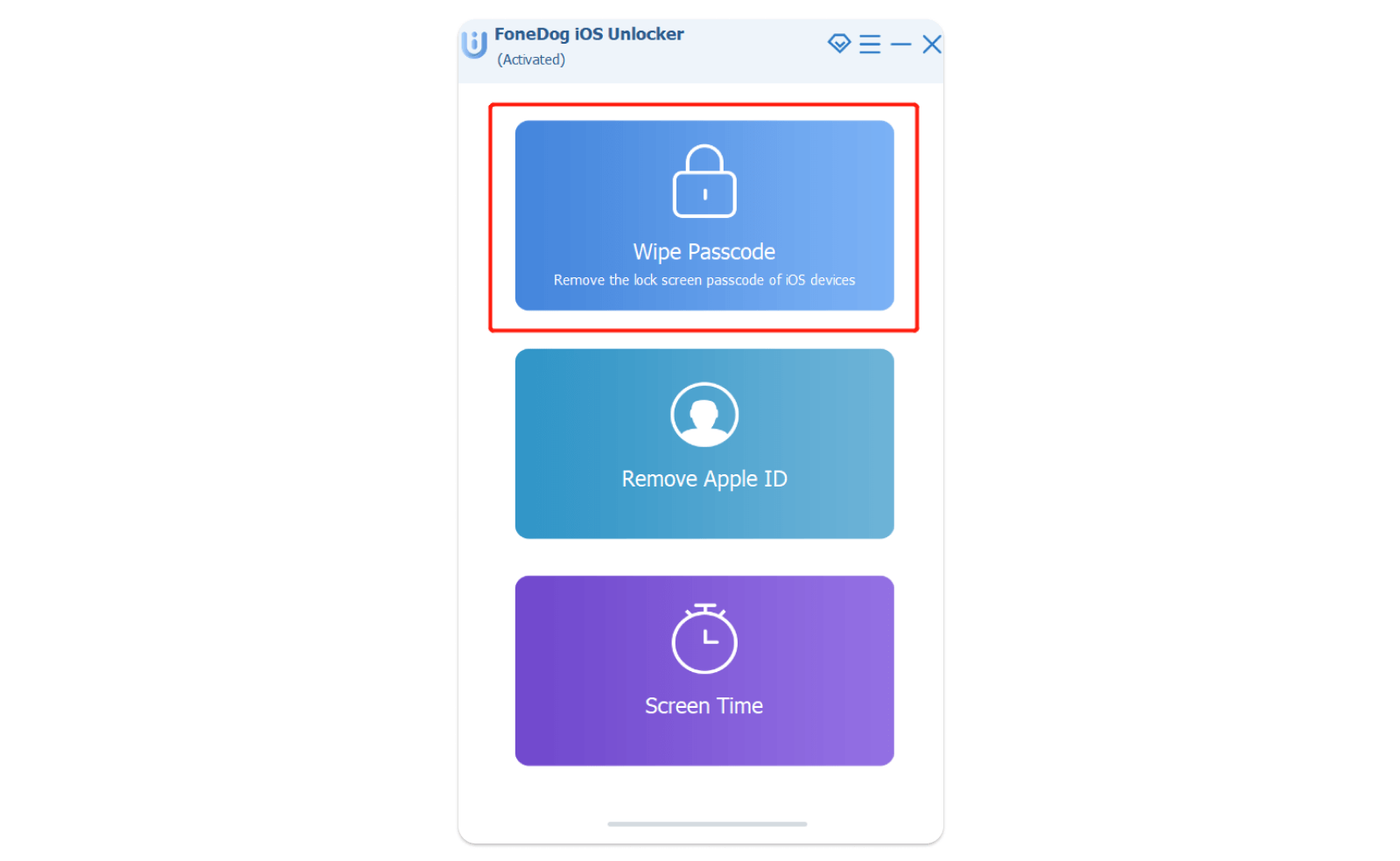 Part 2. How To Unlock iPhone 4 Through Recovery Mode
The recovery mode can be used to fix a lot of issues, not only with iPhones but with other computing devices. As such, if you forgot the passcode of your old iPhone 4, you can unlock it by hard resetting your iPhone with the recovery mode. Here's how to do it:
Step 01. Fix Your Necessary Equipment
You will need a Mac computer or a Windows PC for this to work. If you're going for Windows PC, makes sure you have the latest version of iTunes installed. If you're going for Mac, the Finder will be the necessary tool, which is already in the said computing operating system. Make sure you have a USB cable to connect the iPhone 4 to the computer.
Step 02. Shut Off Your iPhone
Here, you have to shut the iPhone 4 down. To do that, press the Power button and hold this press. Wait until the slider for Power Off appears. Now, you can drag the slider towards the right to shut the iPhone 4 down.
Step 03. Put iPhone 4 Into Recovery Mode
To place the iPhone 4 into recovery mode, you will be pressing a button for a long time. This button is the Home button. So, here's what you have to do: Press and hold the Home button and IMMEDIATELY connect the iPhone 4 to the computer with its USB cable WHILE holding that press.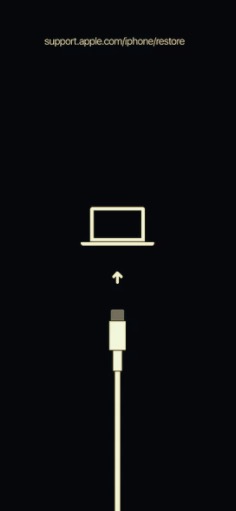 Now, continue holding the press on the Home button until the recovery mode appears. If the passcode screen appears, it means you have failed to enter recovery mode. Simply turn off your iPhone and repeat this step.
Step 04. Restore Your iPhone 4
Now, the Mac or Windows computer will detect the iPhone. For Mac computers, you have to launch Finder and select the iPhone 4 device on the left panel. For Windows computers, you have to open iTunes and select the iPhone 4 device on the left panel also.
Once you select the iPhone 4 device, there will be two options, Update and Restore. You should select the Restore option. Wait until the download and restoration process is complete. Once that is done, you can now use your iPhone 4 by disconnecting it from the computer. Then, you can turn it off and back on. You will notice that it doesn't have the passcode in it.

People Also ReadHow to Check iPhone Unlock Status with Different WaysCongratulations Your iPhone Has Been Unlocked
Part 3. Conclusion
This guide has given you the top ways to unlock iPhone 4. This iPhone model, released in June 2010, is now outdated but can be used for basic tasks such as alarm. Thus, if you want to unlock it, you can do so with recovery mode.
You can also use a tool called iOS Unlocker to remove passcodes from iPhone 4 devices. As such, this tool can also unlock later models of the iPhone. In addition, you can use it to remove Apple ID (including its iCloud account) and Screen Time password. Get iOS Unlocker now to gain full control of your iPhone 4 today!