By Nathan E. Malpass, Last updated: September 20, 2022
Ever thought of forgetting your Passcode or, for some reason, you can key in due to a broken screen? That's the point you realize it's important to have options on how to unlock Apple watch without password.
It comes in handy to give you time to gain unlimited access to your watch, which is also a health gadget. Losing a passcode or having no access to your Apple Watch is the worst thing you can experience. If you haven't experienced it, don't even long for it.
The revolving world of technology makes life easy and comfortable. An Apple watch is your health bracelet, a smartphone (with limited features), and a navigation tracker. You can access what happens around you in a simple scroll at your comfort. Since it's part of you, you need unlimited access. Wait until you lose your Passcode and get to know why it's important in your daily life. Now that you are wondering how to unlock your iOS devices like iPhone, Apple Watch, etc.
The web has several options, but what's the best? Read on and get to know some of the simple and straightforward ways how to unlock Apple watch without password.
Part 1. How to Unlock Apple Watch without PasswordPart 2. How to Unlock an Apple Watch when Locked out without Password - iOS UnlockerPart 3. FAQs about a Locked Apple WatchPart 4. Conclusion
Part 1. How to Unlock Apple Watch without Password
It's disappointing to see the wrong password warning on your Apple watch when you are sure you have it right. The several attempts prove you have lost access to the content of your digital device.
At that point, you need to think of a way to unlock Apple watch without password. Resetting and setting the Apple Watch is the fastest and most reliable way to do it without involving any extra gadgets. Here are the steps to unlock Apple Watch without password:
With a fully charged battery, long hold the power button until the power off menu appears on the screen
Long hold the digital crown until a "Reset" menu appears and tap the "Erase All Content and Settings"
Repeat the tapping process as a confirmation
Reset your device once again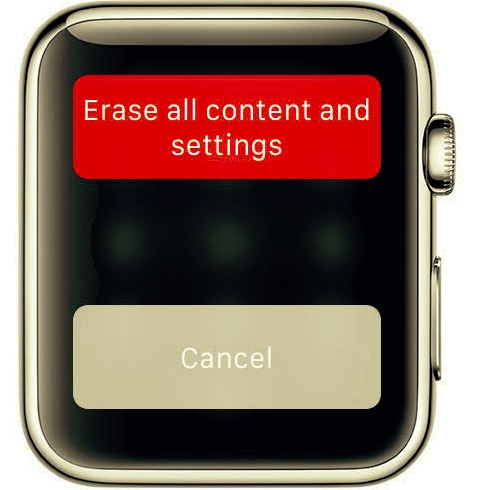 This is a simple way that needs no external devices but some little knowledge on How to unlock Apple watch without password.
Part 2. How to Unlock an Apple Watch when Locked out without Password - iOS Unlocker
Whatever your reason for unlocking your watch to a point you can't access using a password, there are several ways of killing a cat. iOS Unlocker is your go-to toolkit to enlighten you on how to unlock apple watch without password. Like it does for iPhone, iPod, and iPad.
Similarly, Apple Watch isn't an exception since it's an Apple device. A wipe passcode is a feature to use when using this application. As the name suggests, it deletes the lock password and deletes all the data. Its advantage is the ability to update your watch to the latest iOS version.
If that isn't enough, you only need to connect it to a computer and access it. That isn't an issue as long as you gain access o your Apple watch. Here are the quick steps to do this
Launch iOS Unlocker and select the Wipe Passcode
Click the power button and use the USB cable to connect the Apple watch to the computer.
Click the "Start" button after confirming the Apple watch information.
Click the "Unlock" button after a few minutes of the complete download process and key in "0000" as the default unlock Passcode.
In a few seconds, the password is deleted from the system.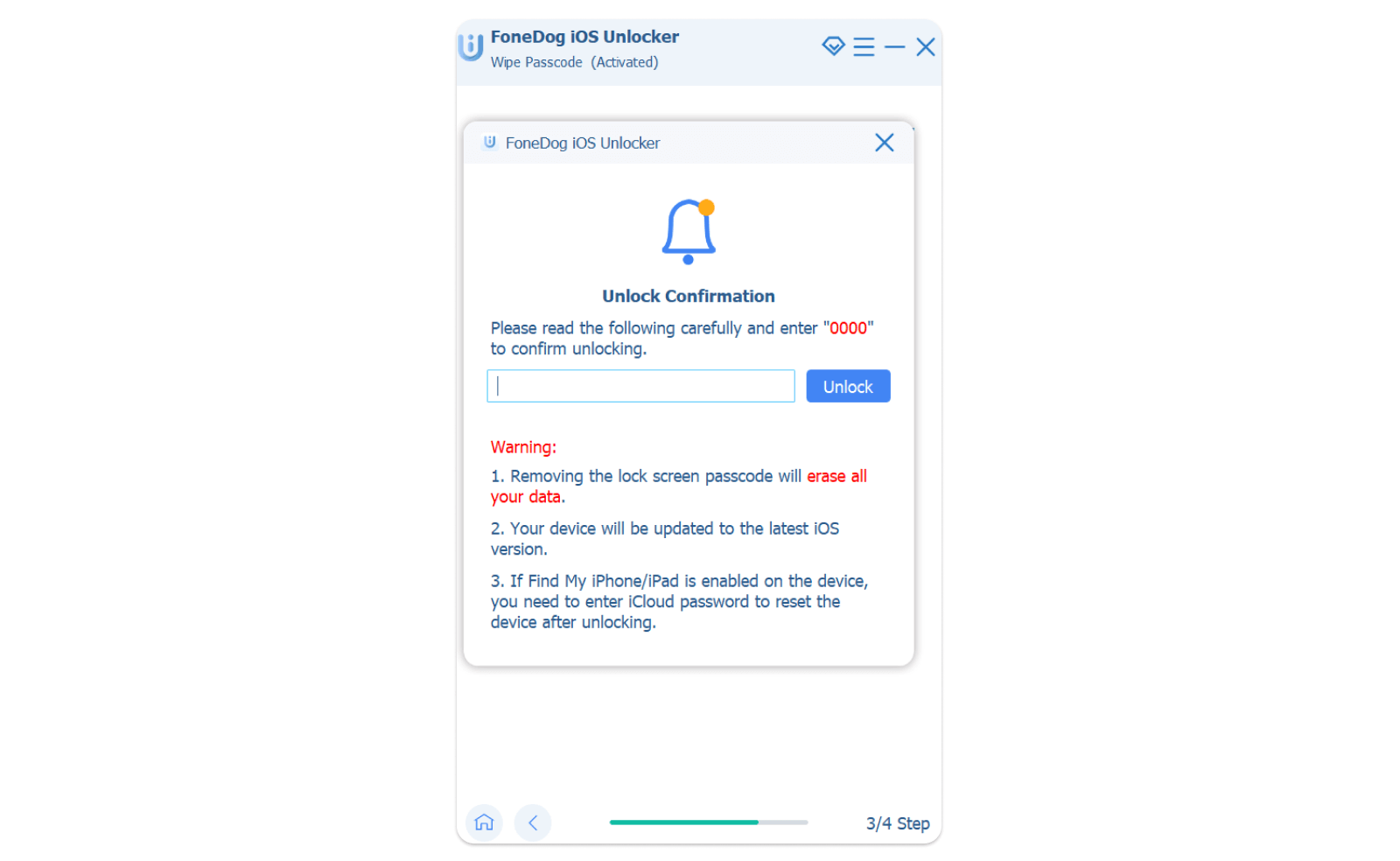 After such a straightforward process, do you need to think twice of the best tool for a tutorial on how to unlock Apple watch without password?
Part 3. FAQs about a Locked Apple Watch
What's the simple way on how to unlock Apple watch without password after many password trials?
A password is a key to your Apple watch access. Once you lose it, just like a door, you have to break it. Breaking, in this case, means restoring the device to factory settings which now erases all content, including the password. This isn't a big deal when you have all the data saved in iCloud; if not, you have a new device as you got it from the shop. You can also get a tool to help you find out your iCloud information if you accidentally forget it.
Can I unlock or lock an Apple watch?
The lock function is default and automated process as long as it's out of the wrist. However, you can choose to adjust the wrist detection settings to suit your needs. Moreover, you can also use the manual process through the control center and choose the "lock" button. To unlock, you need to input the right data or use the methods discussed above to regain access.
Is it possible to change or turn off the Apple Watch Passcode?
How to change the Apple watch passcode?
The more complex the password, the easier it is to forget, giving you the headache of unlocking your Apple watch. Although there are ways how to unlock an Apple Watch without a password, you should change your password to a simple option that you can easily remember. Follow these steps:
Option 1
Go to the setting app
Choose Passcode and then the change passcode option
Follow the on-screen tutorials to the latter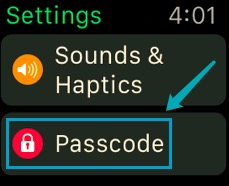 Option 2
Pair your Apple watch to an iPhone and run the Apple Watch app
Select My watch, then Passcode > Change Passcode.
Follow the on-screen tutorials to the latter.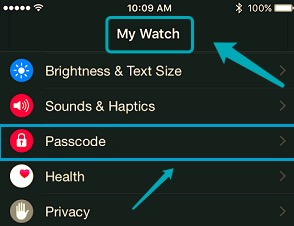 What's the best way to turn off Apple Watch Passcode
In case you have to figure out a way how to unlock Apple Watch without password when you forget its password, you might want to turn the passcode off. Turning off Apple's Passcode comes with a paid version which, when you opt-out, you have limited access to its features. Anyway, these are the steps to follow
Go to the settings icon of the App
Go to Passcode and choose Turn Passcode Off
Follow the on-board instructions to the latter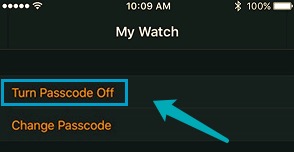 What next when I know the password, but the Apple Watch is disabled?
The Apple Watch app comes in handy at such times. Access it using an iPhone and renter the password. Do this by resetting both the Passcode and the Apple Watch and restoring the Apple Watch from a remote location. Take note, restore only erases the settings but maintains the data.
How can I prevent someone from accessing the Apple Watch when they have the password?
The lock features of the App come in handy.
The moment you detect someone has your password, go to Find My iPhone, choose an Apple watch in the App, and activate the lock features.
In the process, key in the Apple ID and the current password and unpair it from the paired iPhone.
It is also a good feature to help track your stolen Apple watch and lock all its features, making it useless to the new unauthorized owner.
People Also ReadHow to Unlock A Disabled iPod without iTunes or A ComputerHow to Check If iPhone is Unlocked or Locked?
Part 4. Conclusion
Your Apple watch is your private property that no one should access. Even if you lose the password or for some reason you can access it from the screen, you have several options on how to unlock Apple watch without password. The digital options depend on how fast you need access and the available tools within your discretion.
Moreover, you are t liberty to explore as many options as possible to widen your knowledge available, easy and fast solutions. When you lose access to your Apple Watch, there is no cause for alarm; you can remotely lock it using the App's settings and even track it. Don't ignore the paid version; it comes in handy during such eventualities.