Many iPad users recently reported that the iPad requires your passcode after restarting. Some even noted not having a passcode set up at all.
If you are caught up in the same scenario, you can refer to this guide on how you can unlock the iPad. You may also opt to remove the passcode instantly. Check out these 3 solutions.
Part 1. Why Your iPad Requires Your Passcode After Restarting?Part 2. 3 Solutions to Fix iPad Requires Passcode After RestartingPart 3. Summary
Part 1. Why Your iPad Asks for Passcode After Restarting?
The reason why the iPhone is asking for passcode is simple. According to Apple, if your iPad suddenly requires your passcode after restarting, it means that the device had an inactive passcode previously set up. It may have been restored after updating your iOS version. Reports said that this issue popped up after an iOS 14 or later is installed on the iPad.
Meanwhile, after attempting to unlock the iPad with a few number combinations, your device might get disabled after several tries. You have to be careful in risking unlocking your iPad. Many users suggest entering the so-called default passcodes.
When your iPad asks for a 4-digit passcode, try to enter 1234 or 0000
If asking for a 6-digit passcode, enter 123456 or 000000
Although this is unofficial, there are claims that these default passcodes worked. You just have to be quick in turning off the passcode feature from your settings.
Go to Settings on the iPad
Face ID & Passcode or Touch ID & Passcode, depending on the model you have
Select Passcode
Slide to turn Passcode off
If these quick fixes don't work, follow the steps in the next parts below.
Part 2. 3 Solutions to Fix iPad Requires Passcode After Restarting
Given that you were unable to unlock your iPad with the default passcode, we highly recommend that you select from the 3 different solutions we have compiled.
Solution 1. Wipe Passcode Using iOS Unlocker
If your iPad requires your passcode after restarting, you may turn to a third-party application for help to wipe the passcode. One of the most convenient options you can do to remove the passcode on the iPad is to use an iOS Unlocker.
iOS Unlocker provides an easy-to-use platform to unlock a disabled iPad after attempting it several times.
You no longer need to endure tedious steps to unlock your device, you simply need to get this software running and in just a few minutes, your iPad is totally unlocked.
iOS Unlocker offers various unlocking features:
Wipe Passcode - ideal if you have forgotten the passcode or have a disabled iOS device. This feature is also great for broken screen devices and those with Face ID or Touch ID not working.
Recover Screen Time Restriction Passcode or Remove Screen Time Passcode
Remove Apple ID
The Wipe Passcode feature is perfect to use when your iPad requires your passcode after restarting. Check out the steps below on how to use iOS Unlocker.
Step 1. Run iOS Unlocker on your computer
Step 2. Select Wipe Passcode from the menu and click Start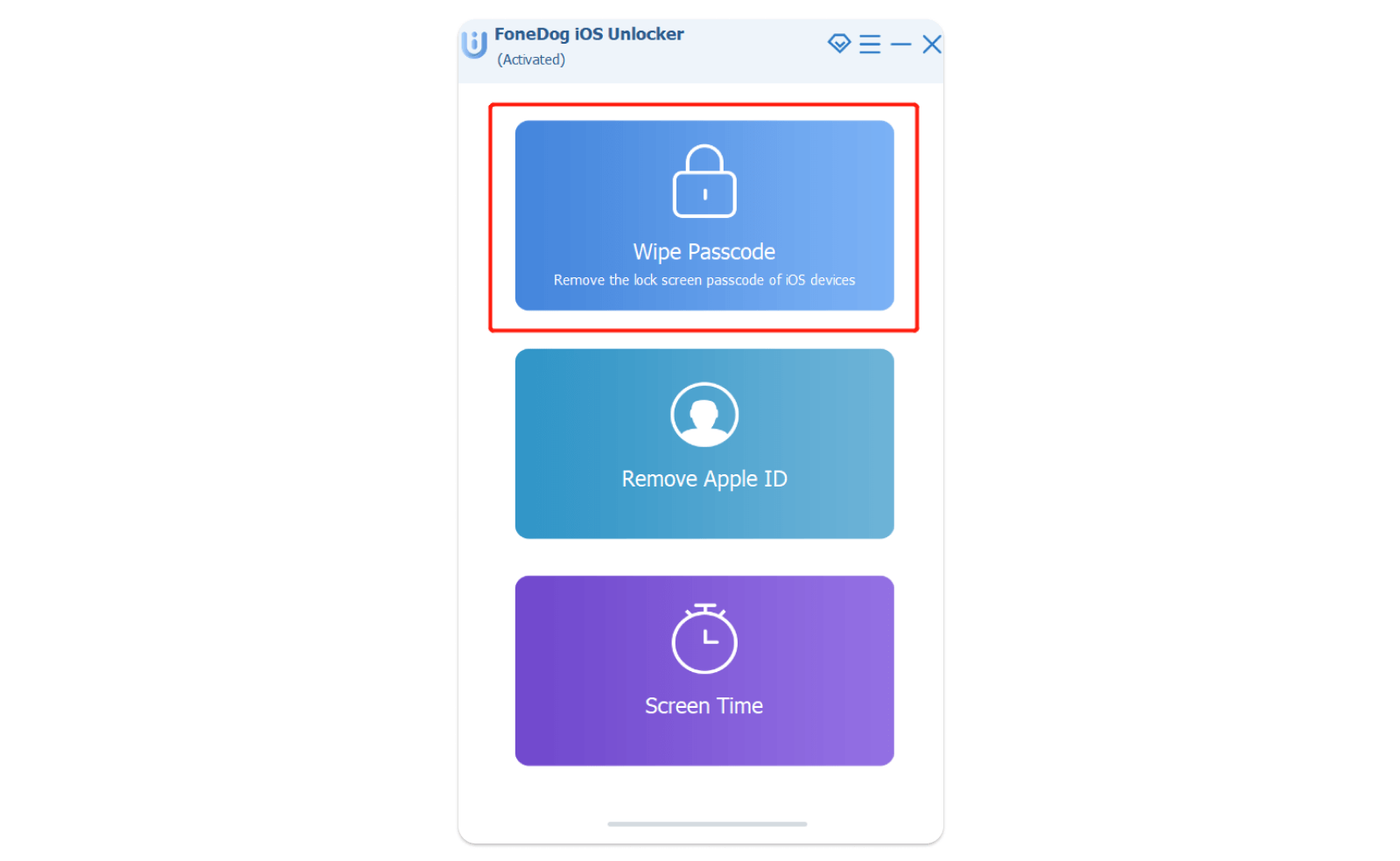 Step 3. Connect your iPad using a USB cable
Step 4. Confirm iPad Information. Use the drop-down menu to find the correct make and model
Step 5. Click Start to download the firmware package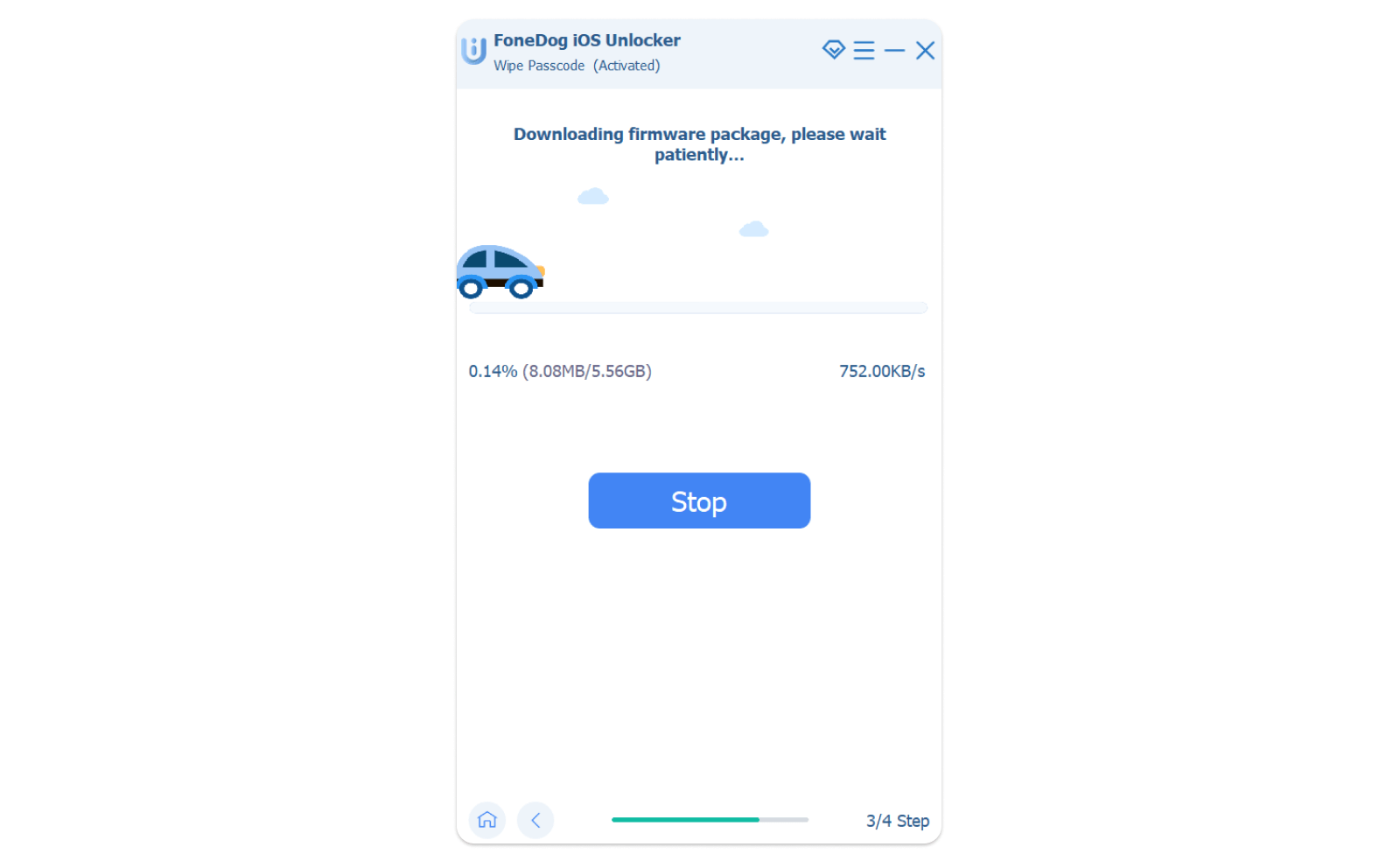 Step 6. Select Unlock and enter 0000 to confirm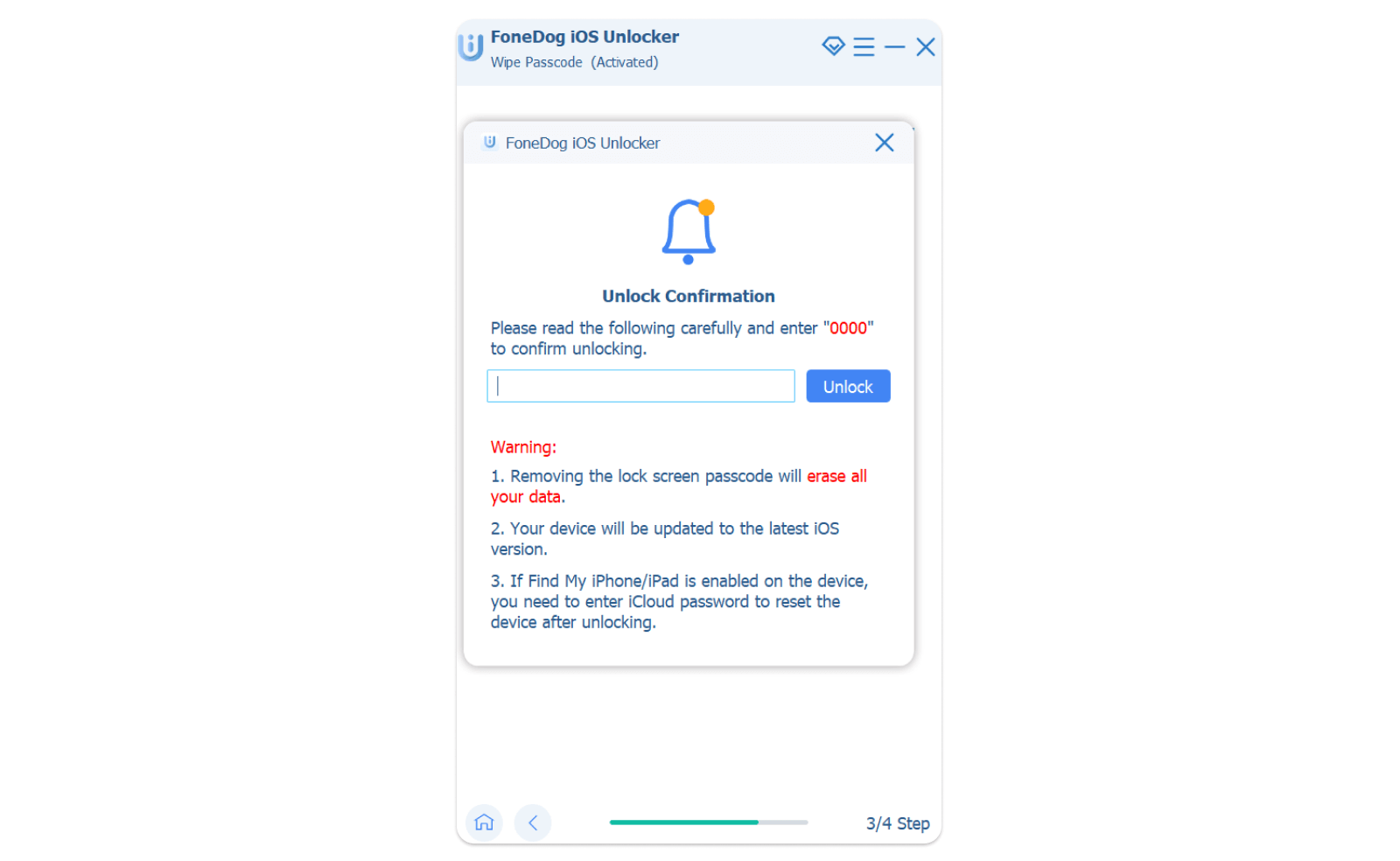 Step 7. Wait for the unlocking to be completed
Remember that upon wiping out the passcode, all the data in your iPad will be deleted and your device will get the latest iOS version.
You can then restore your backup and start customizing your iPad again.
Tip: You can also learn how to backup your iPad to iTunes.
Solution 2. Force Restart Your iPad
Force restarting your iPad can also help when your iPad requires your passcode after restarting. Refer to the steps below on how to force restart your iPad:
If your iPad has a Home button:
Press and hold the buttons- Home and Top at the same time until the Apple logo appears on the screen.
When your iPad doesn't have a Home button:
Facing your iPad, gently press and release the volume button which is closest to the top button.
Then also press and release the volume button most distant from the top button
Tap and hold the top button and when you see the Apple logo, release the button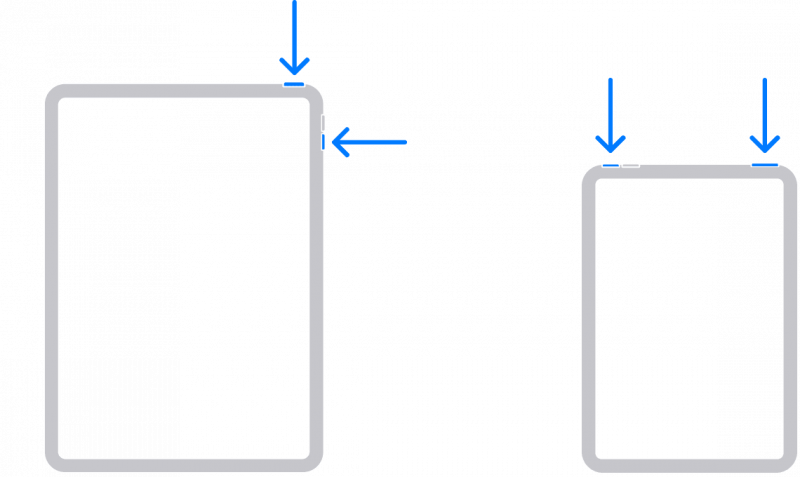 This should force your iPad to close all the ongoing processes and restart. No data is lost when doing a force restart.
Tip: If your iPad keeps restarting, you can refer to another post to find a good fix.
Solution 3. Restore iPad with iTunes
Lastly, if you dislike using third-party software, your best solution is to restore the iPad via iTunes. Restoring your iPad will also remove all the data stored but you can deploy your backup right after.
We'll go through the detailed guide on how to restore your iPad in iTunes:
First, enter the recovery mode on the iPad. Follow the steps accordingly.

If you have a Home button, use it
Use the Top button if you don't have a Home button

To enter recovery mode, press and then hold the appropriate button while connecting your iPad to the computer right away.
Only release the button when you see the recovery mode screen on your iPad
In iTunes, find and click on your iPad
Click Restore
Wait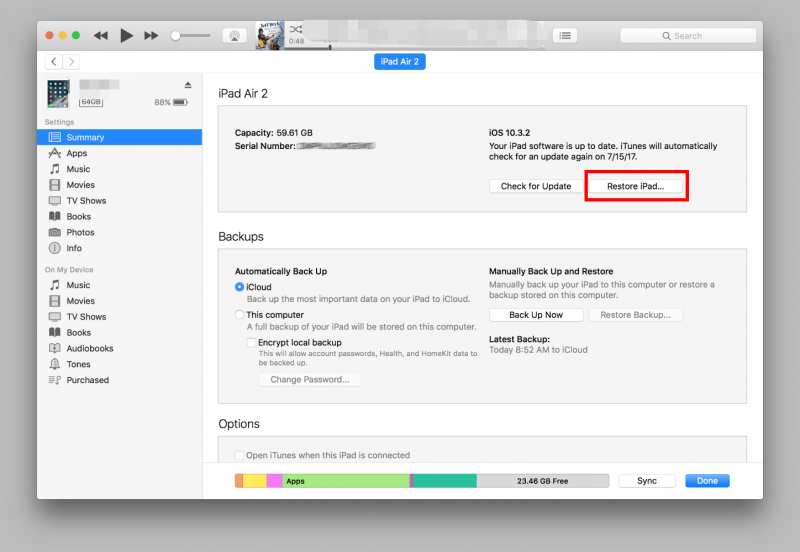 This process should commence right away and will delete all the data inside your iPad including the passcode. Once the restoration is completed, you may disconnect your device or if you have an iTunes backup, you can click Restore Backup.
People Also ReadHow to Restore iPad from iPhone BackupTop Methods on How to Restore iPad Without iTunes Quickly
Part 3. Summary
Learning what to do when your iPad requires your passcode after restarting is essential so that you will get to understand why your device is asking for one.
The thing is Apple stores every footprint on the device, even those passcodes you created way back then. This is quite annoying when you have a used iPad. It might lock you out since it will bring back the passcode set by the previous owner.
In this article, we recommended 3 solutions that you can utilize in order to fix this annoying issue. You can force restart your iPad, restore it in iTunes, and use third-party software.
Among the three, iOS Unlocker is the most efficient and convenient of all. You don't have to do a lot of steps on the device, you simply need to click and follow the on-screen guide to wipe out the passcode completely.